DON'T WAIT FOR
OPPORTUNITY, CREATE IT.
We're a great place to shop because someone like you decided we're a great place to work. Are you ready to help us build what's next?
Click a job to read more and apply online.
Click the button below to view all jobs and apply online.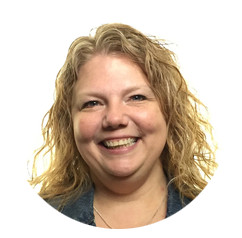 "Joining Sherman's was one the best decisions I have made. My employment here has far exceeded any of my expectations, in less than a year I moved from a Customer Service Rep to Customer Service Manager and the growth of the company offers me opportunities that I wouldn't have anywhere else. I love working for a company that really does appreciate employees and truly puts customers first!"
Caroline Andereck
Customer Service Manager
Superstar since 2014
"I came to Sherman's not knowing what to expect. However, from the moment I stepped foot in the door, I loved the family atmosphere and endless opportunities. I went on to be the top driver, which led to a promotion to the delivery management team. Since then, I have gained so much valuable knowledge, skills and experience that will be useful in both life and my career. I look forward to continuing to contribute to the growth of the company and being both an example and pillar of what Sherman's stands for."
Antwaun Banks
Delivery Manager
Superstar since 2015
"I came to Sherman's looking for part time work while I was attending college, and that was seventeen years ago! I started in sales and now have been the Assistant Store manager in Peru for 12 years. It was obvious to me that I found a company that cared about their employees as much as they cared for their customers from the moment I was hired. I love that the Sherman family gave me a chance to excel in every way by giving me the training I need to serve our customers well!"
Rebecca Eltrevoog
Peru Furniture Manager
Superstar since 1999
"Having worked for two different big box retailers I've seen the other side of the coin. I enjoyed my time at both of those but they were just jobs. Starting at Sherman's I quickly realized it was a career. I can really appreciate a company that appreciates its employees. I started off having no idea what my future held but couldn't be happier with where I am and what I'm doing now. I've had a great time growing with a growing company."
Tony Hnilicka
General Sales Manager
Superstar since 2008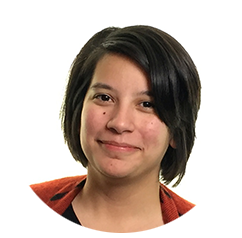 "I came to Sherman's looking for stability and that is exactly what I found. I was hired as an Administrative Assistant , and through working hard I earned my current position of Assistant Furniture Buyer. Most companies just care about their own success, but at Sherman's, it's equally about what makes the employees successful, , and what makes them thrive. Sherman's works hard to find the best people for the best spots and I think that's why I've found it such a warm and inviting environment."
Nicole Scott
Assistant Furniture Buyer
Superstar since 2014
The key to taking care of your customers and keeping a positive work environment is through the practice of our Core Values.
​
As a Sherman's employee, you will be expected to respect yourself and respect others. We regularly review the Core Values and will measure much of your success on your ability to grasp and exemplify them on a daily basis.
We believe in listening.
We believe you should know exactly which products have the lowest return rates, the highest national reviews and the strongest endorsements by experts.
We believe in doing exactly what we say.
We believe in delivering mattresses and appliances 2-MAR-OH.
We believe we should offer to set up and connect any electronic components you buy.
We believe our in-home repair team should be able to service and repair any appliance we sell.
We believe we should be able to fix most appliances in a single visit.
We believe we should be willing to haul away any furniture or appliances you no longer need.
We believe in taking the time to help you find exactly the right furniture for your home.
We believe in being nice, no matter what.
We believe you'll be happy you chose Sherman's.
Wow, thanks for reading this far!
You seem really interested and should probably just go ahead and:
Or if you need to contact us:
1203 E. Marietta Ave
Peoria Heights, IL 61616
​​
Tel: 309-691-4100
​​
HR@shermansinc.com
Copyright © 2019 Sherman's